This girl can't handle a sweet little pinto, says she needs to get rid of him. She reckons she has not time nor money. Then she says is going to get this TB. Good lord.... gooooooood loooooooord.... How she worked it out in her mind that having one horse instead of another will be cheaper/less time consuming is beyond me. It's a THOROUGHBRED!!!! God, how many times have I heard how much work that particular breed needs to be at it's best!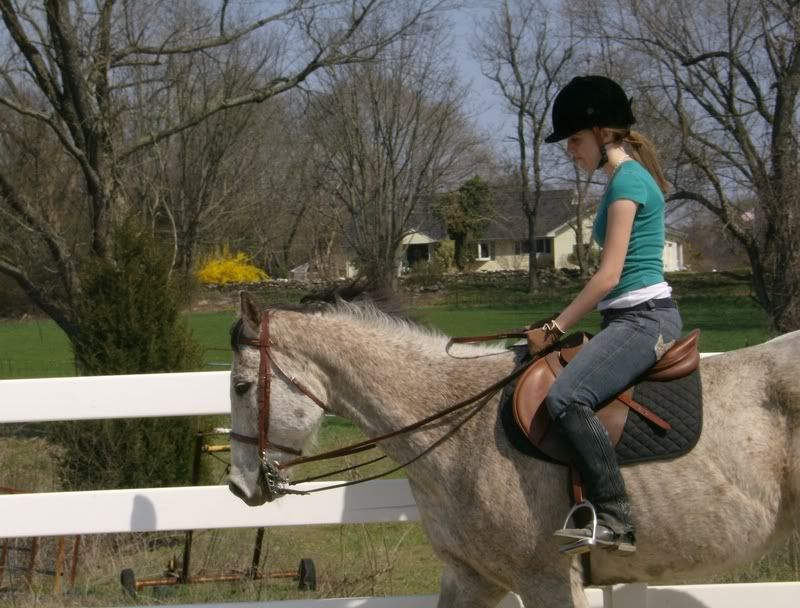 Poor damn horse. Move the saddle BACK, get that bit OUT of his mouth (Pelhams require soft hands which you SO don't have), FEEEEEEEEED him!!!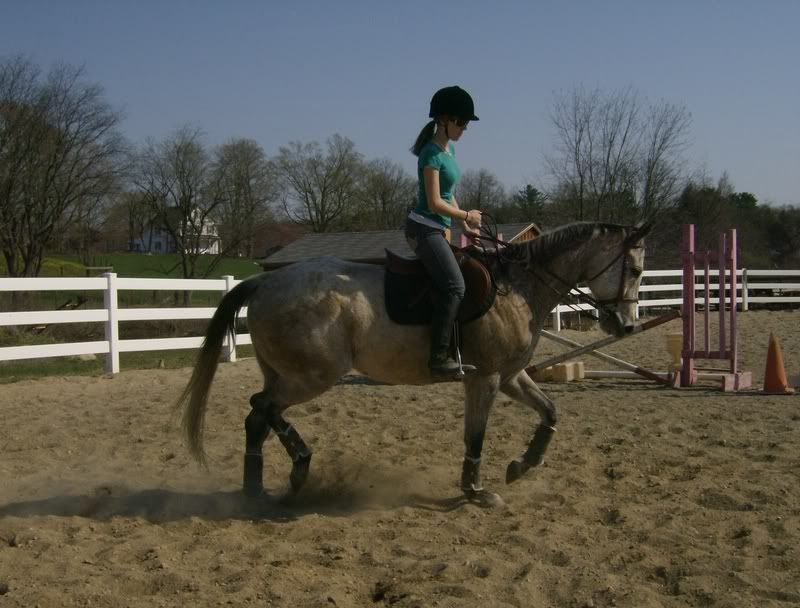 mmmmm, yep, all good riders use the reins to balance themselves, esp with a pelham... Lord, I can't get over how wormy and weedy this horse looks.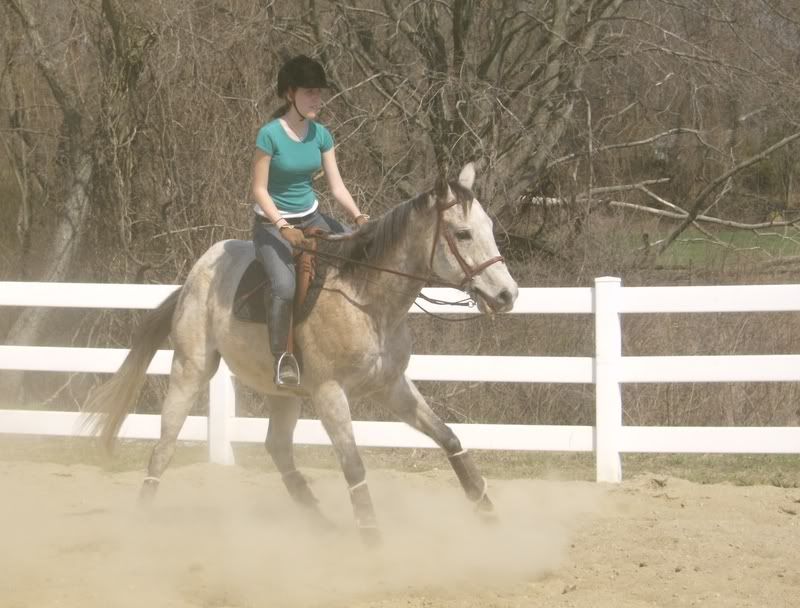 She can barely handle this sweet little pinto and yet she thinks she can handle this fellow. Look at that seat, those hands, that supurb balance. Just what a horse like this needs. She reckons he's hot. Mmmhmmmmm. He's thin, weak and under-muscled. Let's see how he'd be with some feed in him and condition. He'll kill her.