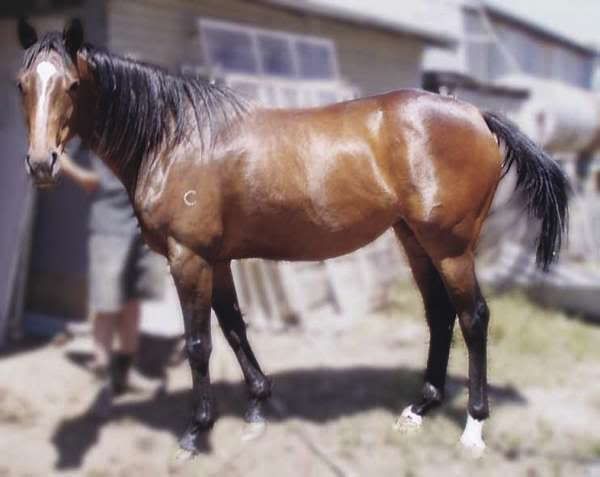 Show, Dressage


Height - 15.3 hh Age - 5 yo Price - $900


Kind 5yo mare, approx 15.3hh. Exceptional movement and conformation. Been to PC, sale due to. $900. Avoca, Vic.

Nice looking mare. Pity about the background. Someone please save this poor little mare from the horror of her living conditions: glass windows and frames, warped corrigated iron with razor sharp edges laying around, some sort of rusty metal stuff in front of her.... I would swear this was a meat works holdinig yard if I wasn't sure no business would allow it's yards to look like that.